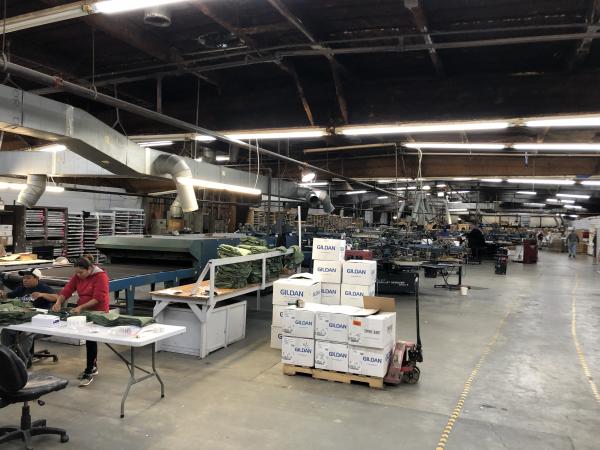 Our Facility
Screen Printing has been our bread and butter for over 40 years. We have the capacity to produce from 1 to 25,000 pieces and 1 to 12 colors per job in a single day. From printing school class shirts to replicating high profile event poster paintings, our screen print division can handle any project you can throw our way.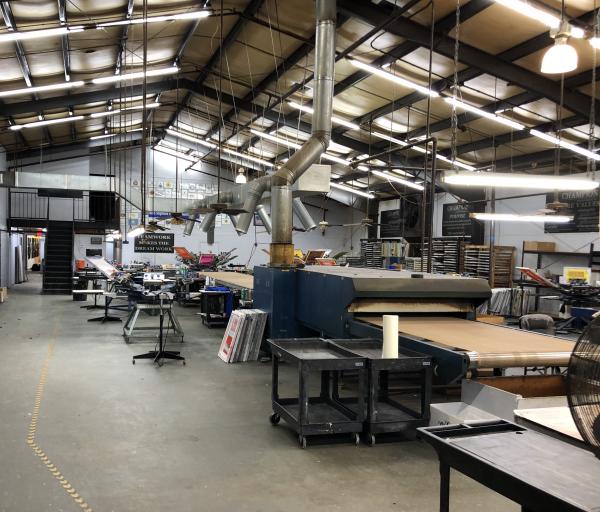 Our 40,000 square foot facility located in southeast Memphis, TN houses manual and automatic screen printing equipment. We do custom printing and packaging for various Fortune 500 and retail name brand customers across the country and abroad.
Our manual printing presses, as seen in the picture to the left, allow us the ability to provide the same great quality and pricing for our smaller customers and orders as well.
Come by for a tour our production facility to see all that Champion can do for you!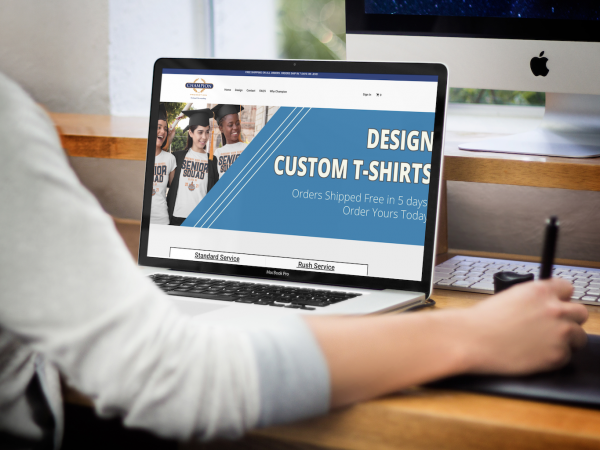 Design Your Shirts With Ease.
Use our state of the art design tool to create and purchase your next order of shirts right from the comfort of your own computer.
Choose from our wide range of apparel items.
Upload your own art, choose from our selection of designs or combine text and clip art to build your own design
Choose your sizes and pay for your order.
We will print and ship your order in 10 business days and provide Free Shipping.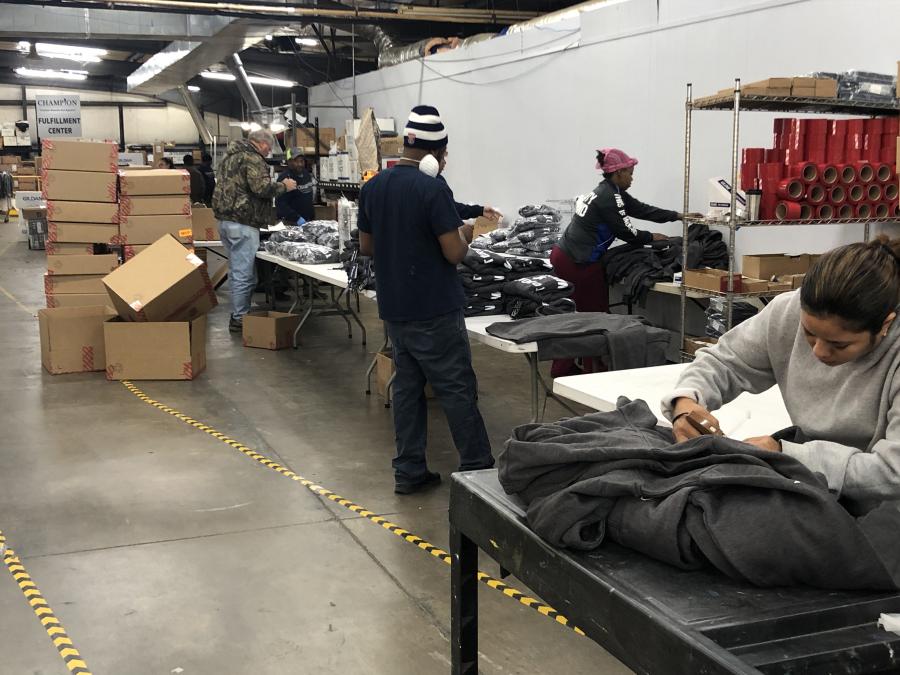 Packaging and Fufilment
Do you need your product folded or packaged individually? What about shipping out individually or branded with your own custom tag or price label?
We can accommodate your personalized fulfillment and shipping needs.
The services we offer:
Individual Folding
Private neck labelling
Hang tagging with with or without a price tag
Single shirt or multi shirt poly bagging
Individually picking and packing
Multiple shipping locations. US and International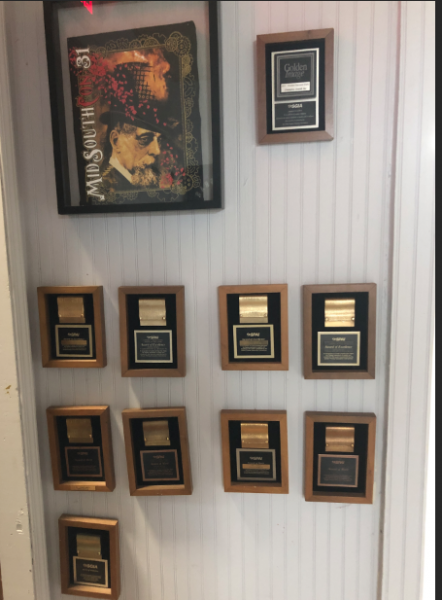 Golden Image
Champion has been a recipient of multiple Golden Squeegee and Golden Image Awards through out the years.
The Golden Image Award celebrates industry-leading excellence and covers almost every item created by specialty imaging, no matter how complex.
The SGIA Golden Image Awards is a valuable opportunity to evaluate our work by comparing it against some of the best companies in the industry.
In recent year's we have placed Silver twice.